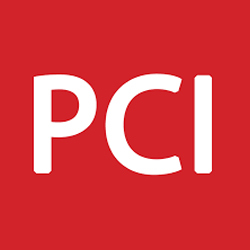 Inside Sales Representative
Sorry, this job has expired.
San Antonio, TX
401K / Retirement plan, Dental Insurance, Health Insurance, Life Insurance, Paid personal time, Vision Insurance
Are you passionate about sales? Do you have a naturally positive attitude? If so, Publishing Concepts (PCI) has an opportunity for you! We are now looking for dynamic Inside Sales Representatives to join our team. Are you ready to crush it?

There is an opportunity for growth and a high earning potential in this position. Become a top performer and you could earn $45k-$50k+ a year!

We offer:
• Base salary + uncapped commissions.
• Medical, Dental, Vision Insurance
• Life Insurance
• Generous PTO
• 401(k) plan
• The support of our executive team, managers, and colleagues; training and sales resources are also provided on an ongoing basis.
• An environment where you are encouraged, valued, and motivated to succeed.

Sales is about finding the right words to get the job done. As a Sales Representative you should have the motivation to be successful, but also to enjoy your job and offer the best products. You should be competitive, eager to get on the phone, and ready to earn. You'll master the art of selling, all while working with amazing people!

Need more reasons to join our team? In addition to offering you benefits, we'll also:
• Teach you to use sales strategies to close deals.
• Give you a highly energetic and incredibly fun atmosphere with strong leaders, knowledgeable mentors, bright peers, and passionate teams.
• Offer you incentives to strive for large commission checks, career advancement, leadership/management training, recognition, and exciting contests.
• Give you warm B2C leads -85% inbound (no cold calling).
• Offer you work-life balance. You can work a 40-hour week with a variety of schedules.

• High school diploma or equivalent is required. Some college is great.

• Minimum 1 year sales experience.
• 2-3+ years in sales is a plus.

• Must be able to commute to San Antonio office.
• Be proactive – you look to find solutions to problems instead of just reacting to them or solving them to complete a call.
• Have patience and integrity–approach each situation with a fresh outlook and the client's success in mind.
• Have a willingness to learn.
• Be persistent and dedicated.
• Must pass pre-employment background check and drug screens.

• Ability to close a high percentage of inbound sales and meet sales goals.

Our next training class starts September 30th. If you're looking to start a long-term career, apply today!

About us:
At PCI, culture is an important part of our lives. Our culture is based on these exceptional company values:
People l Excellence l Integrity l Profitability l Service l Change l FUN.
With roots dating back nearly a century, PCI is in the Big Data space, publishing and marketing member and alumni directories for universities, high schools and service organizations. Clients include Harvard, Princeton, Texas A&M, SMU, Peace Corps, Eagle Scouts, Shriners, Air Force Association, and American Legion.

We are an Equal Opportunity Employer. Qualified applicants will receive consideration for employment without regard to their race, color, religion, national origin, sex, or disability.

13298